TPat arrived and so I've been playing good host and took a long hiatus from the blog. Is anyone still out there - there - there?
Look at these two, thick as thieves:
I don't know how to subdivide this post - there's been a lot of cooking, a lot of eating out, a lot of Hot Docsing, and a lot of celebrating and fêting of Dr. Rei, esquire.
Hrm...well, since the food seems to link everything together, let's start with that. I made a seared albacore tuna tataki rice bowl for TPat. Seared albacore from
Hooked
seafood in Leslieville (sustainable, ethically caught!) dressed with a sesame-soy vinaigrette and served on top of steamed brown rice tossed with rice vinegar and sugar, chili mayo, avocado, cucumber, nori, and scallions. So good:
I also made us eggplant parm on another night, because TPat loves eggplant and her partner doesn't: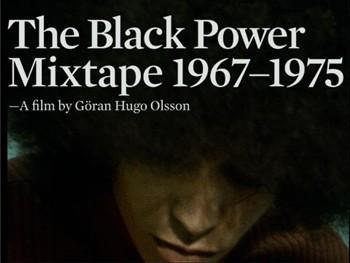 On Friday, TPat and I saw our first Hot Docs, The Black Power Mixtape 1967-1975. The film is pieced together from Swedish documentary footage that was shot in America during that time span, I guess when Sweden was feeling particularly engaged with the civil rights movement and Americana? This documentary was incredible. It featured a soundtrack by ?uestlove and commentary by noted black intellectuals, Talib Kweli, Angela Davis, etc. Danny Glover is one of the producers. This film is everything you want a documentary (hot or otherwise), to be. It was educational, inspiring, enriching, and got you all fired up inside. It exposed me to a black intellectual, Stokely Carmichael, that I had never heard of before, who was considered one of the forefathers of the Black Power movement in that he spoke out against the passive resistance and non-violent methods espoused by Martin Luther King, Jr. He was intensely charismatic, well spoken, funny, and immensely enthralling to watch in action - I'm definitely going to look up more Stokely Carmichael speeches. I'm pretty sure this film is going to get wide release - I highly recommend you see it when it comes out in theatres. So freakin' good.
After the documentary, we met up with Dr. Rei, Hanbo, and Dr. Rei's broski for dinner at
El Jacal
, a Mexican restaurant at Bloor and Dufferin. We ended up staying there for almost 3 hours, talking and eating and laughing and discussing politics (on the last weekend before voting day of this Canadian federal election). The food was really quite good - I'd definitely go back. The Dotytron and I shared a chicken tinga tostada (shredded chicken with cojita cheese, queso fresco, lettuce, on a fried tortilla) which was so tasty. Tostadas are such a tasty, messy delight to eat:
We also split an order of choriqueso, which is a queso fundido (like a Mexican fondue) with crumbled chorizo, served with warm corn tortillas. If I have to sell this dish for you in any way, you're an idiot:
The we split a mixed platter of tacos. We got the cerdo adobo (marinated pork), the carnitas (slow fried pork) and the cochinita pibil (marinated pork in an annato sauce with pickled red onion)...these were SO JUICY! I can definitely say that the pork tacos here are the juiciest and most generously filled of all the Mexican restaurants I've been to in the Toronto area:
Saturday was the nicest day we've had in Toronto all spring, and definitely since TPat came to visit, so we packed up and headed to Kensington. Originally, I had said to the Dotytron, "so, when you come back on Saturday, can you watch the Big Yam while me and TPat head to Kensington?" and he gave me a kind of forlornly quizzical look and asked, "uhhh...how come I can't come?" LOL! So it was a VERY rare occasion indeed where the Dotytron and I were downtown walking around together. This probably hasn't happened in like, 2 years, if not more. We were hankering after some lunchy type snacks so I stopped in at
Agave Y Aguacate
which was recently awarded an astounding 5 "N"s in Now magazine. It was crawling with people and I had to wait about 15 minutes to get my two tostadas (the people working the little booth work painstakingly slow.) I got the green tostada, which consists of queso fresco, tomato, guacamole, and guajillo & tomatillo salsa as well as the tenga tostada (chicken, beans, avocado, crema), both on top of a puffy, shatteringly crisp fried flour tortilla. These were both delicious snacks, but not necessarily worth lining up forevers for - especially in Kensington, which has no dearth of tasty Latin treats (for instance, I followed this up with a dulce de leche stuffed freshly fried churro):
I happened to be standing in front of Corey Mintz, who is the food writer for the Toronto Star and whom I've had beef with before, when he Tweeted this incredibly poncey, pretentious statement about how standing in line for Guu makes Torontonians so gauche. I don't know who decided he was the arbiter of taste in Toronto, but I hate his guts - also, he looks like this:
BTW, that image was taken from someone's blog with the accompanying caption "Corey Mintz is everything I hate about everyone" and "you are the definition of a wiener" - LOL! So, he's waiting for this really young, Aritzia-staffer looking girl who is standing behind me in line, waiting for her order. The line for Agave Y Aguacate is the longest in the little mini-food court in this store in Kensington and it snakes in front of this other stand of a dude selling arepas. Corey's companion says, "I feel sorry that this guy's stand is being blocked" and Corey says, in this most miserable, pinched, affected, drawl, "DON'T. His product is terrible, he makes horrible food." RIGHT IN FRONT OF THE GUY'S STAND! So freakin' rude!!! First of all: WHO THE F**K IS COREY MINTZ!??!@ Second of all: calling food "product" is insufferable. Third of all: YOU ARE THE WIENERIEST WIENER IN ALL OF WIENERDOM. Ugh. I hate how he thinks he's an arbiter of taste. In the zero sum battle of who's face I hate the most, I think Corey Mintz might now have eclipsed Chuck Klosterman for me.
For dinner that night we picked up takeout from British Style Fish'n'Chips - which is close by and now my second favorite fish'n'chips in the city after Harbord Fish'n'Chips. The batter is crisp and light and the fish portions are generous (haddock for the win! Spending the extra $2 for halibut is a sucker's bet, IMO) and the fries are rendered down to softly yielding hunks of potato limpness. Also: IT'S GRAB YOUR OWN TARTAR SAUCE (!!!!!!!!!!!!!!!) THAT MEANS YOU CAN TAKE AS MUCH AS YOU WANT. Say it with me now: QUE?!??!! LOL!!! The best!
That night, we stayed in and watched Exit Through the Gift Shop, the documentary directed by the street artist Banksy. It is a stunning documentary that is an instant conversation-starter, if you are a sentient being. The meta-narrative of the film offers multiple opportunities to meditate on the nature of art, the commodification of art, street art, public art, class, politics, art systems, and authorship. It is a staggeringly good piece of filmmaking that stands distinct from the tertiary nature of the attendant discussions of whether Banksy exists at all, whether he actually directed the film, whether the entire documentary is a hoax.
Sunday morning we had breakfast burritos with black beans, spinach, and cheddar scrambled eggs, sided with guacamole, salsa and sour cream:
Then we went to Hamilton where Dr. Rei's parents and Hanbo were hosting a surprise party for her birthday which was a blast. We then had to skeedaddle back to Toronto for supper club, which was held in the private dining room in the wine cellar of
Enoteca Sociale
- a beautifully intimate room that has a window looking into the cheese cave. Knowing that we were about to eat an Italian meal at one of
Toronto Life's
"Top 10 New Restaurants of 2011" certainly didn't stop me from loading up a plate of DELICIOUS Persian home-cooking courtesy of Dr. Rei's mum. So good! At one point, after I had muscled my way to the front of the buffet line with unseemly haste, I looked up to see the Dotytron giving me a look of pure incredulousness after espying my heaping plate of food. I couldn't help it! I never get to eat Persian cooking and I love it so.
Enoteca Sociale was alright. The company was amazing and the room was beautiful but the food was okay, not great, and not worth the hype by any means. The Dotytron and I shared everything. I ordered the baccala fritters served in a tripe sauce. I love me some trippa and I love baccala but this dish was long on fried and short on flavour.
The same could be said for the octopus and potato salad. The octopus was served correctly - very tender without any chew or tough resistance, but the flavours did not meld in this salad at all - everything just tasted like what it was and the ingredients didn't transcend the sum of their parts at all.
For our mains, we got the braised oxtail on a bed of polenta, which was tasty - but I felt like I could have cooked this (and have) just as well.
The "house made" pappardelle with a goat ragu was a smallish bowl of wide noodles (could have been a bit more al dente) with a bland, insipid tomato sauce strewn haphazardly with chunks of goat meat. Again, the dishes never transcended the sum of their ingredients and left a rather lacklustre impression overall.
To finish we ordered 3 cheeses - seeing as how they had a cheese cave, it seemed a waste not to. Their Italian cheese list was quite pedestrian (taleggio, reggiano) so we went with a Canadian selection, from left to right: Blackburn, Comtomme, Grey Owl. I really liked the candied pecans on the plate, but the other accoutrements were merely meh. I REALLY disliked the toasts they served with the cheese plate because they had been aggressively salted which totally fought with the flavours and salt of the cheeses. FAIL!
As I climbed into bed last night, very very late for a new mum, after another Hot Docs with TPat (which I will review tomorrow), the Dotytron stirred and I turned to him and said, "I love you" and in his barely conscious haze, he mumbled back, "I love you too," at which point I leaned over and whispered into his ear, "They killed Osama bin Laden."
LOL!
Fin.