that almost killed me. but before we get to that, let's start sequentially.
friday was the funnest day ever...we headed down to guelph for miss smckay's birthday party which featured THREE birthday cakes!
this was my contribution:
on the other side it said "l'chaim!" lol! (smckay has a thing for being jewish, even though she's kinda not).
cake #2:
cake #3:
there was also some of this (potentially NSFW):
it was fun seeing the whole kdubsguelph crew...i'm wondering again why we don't live in the tri-town area.
i was finally able to gift C with her knitted gifts...i made her some fingerless mitts/armwarmers:
saturday morning i had breakkie with my mom and then we trucked all the way into the scarborough hinterlands to go to a t-fal/krups/rowenta warehouse sale which was THE PITS. they had like, 8 different things for sale. wtf? what a waste! also, my mom is such a chinese mom it's the best/worst. she basically spends her time in my home engaged in variations on the following pursuits:
a) demanding that i make her meals that she can take home
b) complaining that i'm ungrateful for not doing the above
c) grilling me on how much various items in my house cost
d) telling me that whatever i paid is too expensive and you can get it cheaper somewhere else
e) critiquing my taste in furniture/accessories/clothing/face
lol!!! p.s. that's what goes down when we're getting along.
dr. zhivago night was kind of the best, although mid-way through the day, when i was wrestling with my 8 foot long QUILTED tree skirt that i had resolved to make out of flannelette i turned into a bitter bean, or as the dotytron called it, a "foul owl" - i was SO CRANKY! because it was turning out like poo! i'm such a perfectionist AND i'm ambitious that the predictably poor execution of my first quilting project made me angry to the BONE. i was so mad! but realistically, my first quilting project should have been something small and square, not something 4ft across, circular, and made up of triangular pieces. zomg. i spent so much time on the thing!!! it ruined my life!
but i was rescued by dr. rei, hanbo, and L and a night of russian themed foods:
that's chicken kiev, properly barfing herbed butter, a quick cold dilled pickled beet thing, some sautéed red cabbage and potatoes romanoff which are THE BEST. so freaking good! you take cooked potatoes, peel them, shred them, and mix them with a s**tf**k load of sour cream, cheddar cheese, scallions, dill, and salt and pepper and bake it. holy crap. so good.
my charlotte a la russe turned out so-so. i unmolded it too early:
i wasn't super big on the flavour. i brushed the lady fingers with frangelico (probably my favorite liqueur)...but the chocolate bavarian cream wasn't flavourful enough...it could have used some espresso or more chocolate. my sister used to make an almond bavarian cream the recipe for which i think she got off the knox gelatin packet that was SO FREAKIN' good...i should try to recreate it.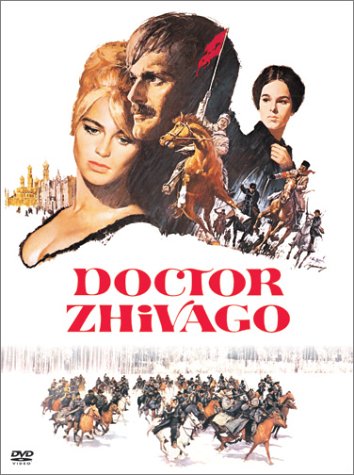 then we talked mad smack about tiger woods and chaz bono (p.s. listening to that phone message that tiger left on his mistress' phone is HILARIOUS - what a dork!) and settled down to watch dr. zhivago. we got 1/2way through. holy crap that movie is long! there's a 10 minute "overture" at the beginning which is basically an orchestral movement playing while there's a painted backdrop pronouncing "overture" displayed. there's also an intermission! we stopped at that point, which was already 2 hours in. i have to say, i wasn't feeling it. i feel like it was lacking character development - it basically went through a series of disjointed events in the life of dr. zhivago without much in the way of analysis or elucidation. maybe the time for that kind of film-making style has passed? either way, i didn't believe in dr. zhivago's relationship with lara (who is a complete tit, by the way). people were pretty drunk on white russians at that point, so it was still pretty funny.
then we slept in this morning, missed my friend's baby-unveiling meet'n'greet, and barely got out of the house in time to get our errands done before the dotytron had to hightail it up to richmond hill to play "hotel california" with some students of his from the school that he quit last week. lol! we got a balsam fir because it was IMPOSSIBLE to find a fraser fir that wasn't 7 feet tall. our tree turned out pretty cute! we also got a cheapie $10 tree stand and some lights. so...here's the big reveal...this is my tree skirt of doom (p.s. i spent no less than 12 hours working on this thing):
it's pretty anti-climactic. it's horrible...the stitching is so crooked and it's so fugly...although, i'm looking forward to the day when my skills are good enough that i want to make another one and my kids (?) or the dotytron stops me and says that the ugly tree skirt is an xmas tradition.
i also finally took some finished shots of my cocoon loop scarf. i usually just wear it long and loose like a big, knitted loop accessory around my neck, but it's nice that you can double it up for extra warmth...you can also wear it as a snood, if you like!
now i have to go make a million mini banana cupcakes for the dotytron's work, my mom's hearing clinic, and momma d's side of the family's annual xmas potluck afternoon hoo-ha. then i'm going to sit my butt down on the couch and knit and watch mindless tv. and glare balefully at the ugly tree skirt of doom.
fin.