is my life boring? i feel like my posts lately have been boring. but guys, this is my schedule this week (fill in the 9-5 hours with work):
wednesday: knit club meeting at H's
thursday: ikea then dodgeball
friday: lunch with dr. rei, then dinner and "twilight: new moon" with the hamcamp klik and s-dawg
saturday: errands, house stuff, xmas prep then saturday night supper club meeting at L's house
sunday: brunch with A & C and then mebbe a haircut or MORE house stuff
THAT'S SOMETHING EVERY NIGHT/DAY. that's insane! i was SUPPOSED to do something last night too (have dinner at the ex roomie and l'army's pad) but i pushed back on account of the fact that yesterday wiped me the eff out with playing catchup at work AND coming back so late on monday evening. that didn't stop s-dawg from coming over late last night unexpectedly to a) clamor for leftover halloween candy and b) try to show me links on his facebook while i was studiously attempting to write heartfelt paeans to wedding presents.
p.s. DID I MENTION THAT THE MONTH OF DECEMBER IS ALREADY SHOT FOR ME?!??? seriously! why are the holidays so stressful?
in other news, on sunday morning, i woke up after having had blast-from-the-past dreams of my undergrad/raving years. sleepily, the first words i uttered to the dotytron were, "did you ever go to industry?" and he said, "no - what is it?" and i said, "it was a club - ed rush dj'd there, i guess you weren't o.g. enough" to which he replied, "WOW. you're starting off the day with an o.g. potshot?" lol! it still makes me laugh, because really, i am PRECISELY the kind of person to start my day with an o.g. potshot.
in other news - years of fiscal responsibility have gone crumbling in the wake of winter tires, home ownership, and generally trying to maintain a middle class standard of living. i am debt ridden. riddled with debt! swimming in debt! parading on a flotilla of debt! there's no point trying to buckle down in december - the new year will bring about a spartan, monastic existence of at home time and simple, homey pleasures that don't require conspicuous consumption. all in the bid to pay down our copious debt so that we can in good conscience go with hat in hands to the bank for more - to revamp the kitchen (and more!).
i'm surprisingly okay with this - if only because i'm not really paying attention? that must be it. i just blindly make payments and praise the powers that be for the invention of overdraft.
roll call of awesome:
these are things i'm loving, lately...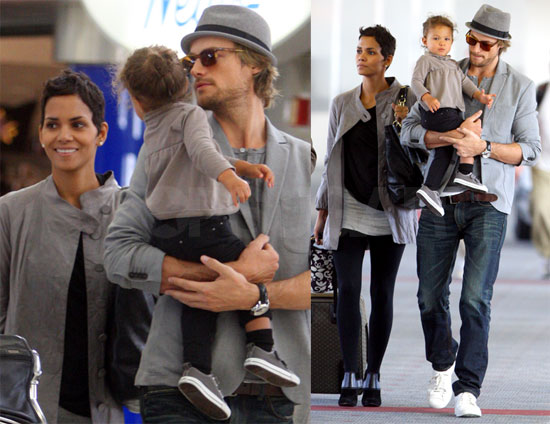 how ridiculously attractive is this family? seriously? are you for real? gabriel aubry is the tallest, coolest drink of water that the parched sahara of humanity has ever known. holy cats! i'm not usually big on celebrity babies, but nahla is adorable! is this weird? i just find the whole lot of them so aesthetically pleasing.
i recently bought this print for our hallway, because really - HOW MUCH DOES THIS LOOK LIKE ME WITH MY HAIR DOWN? lol! it's hilarious! the likeness is uncanny!
this print is going in our front hall. isn't it the cutest? i got it from
tad carpenter
, a graphic artist who does posters for musicians i loathe like conor oberst and block party. his art prints are adorable though and i love the colourful, vaguely retro, blocky style.
we got this print for the dotytron's room in blue and red, from
brainstorm print and design
.
fin.