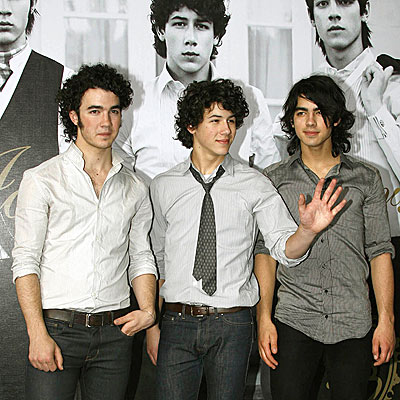 but it kind of has to be said. what is WITH the jonas brother who flat-irons his hair?!??? why?!? he looks like a prevert. especially with his sleepy bedroom eyes. the middle one is the cutest.
seriously. what the?!?
in other news, my alter ego (or myself, depending on how far i want to go with this ruse) loves rap. amazing to an exponent of awesome.
fin.